Introducing Viper Operators
Viper is just simply the best around for residential garage doors. All Viper operators feature incredibly quiet operation, ease-of-use, durability and the best warranties in the business. Designed with German engineering and assembled here in the USA, Viper provides the reliability and power you need!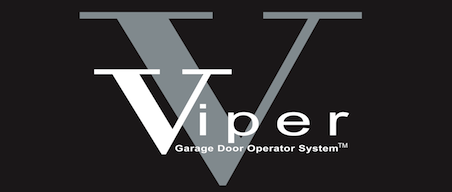 Viper Features

Quiet Direct Current Motors
The advanced operating system that runs the Viper Direct Current motors ensures for an amazingly quiet operation. You have to hear it for yourself!

Many Accessories
All Viper systems have a variety of great accessories to choose from: remotes, multi-function wall-mounted stations, wireless keyless entry systems (WKES), automated door locks, rails and hardware optionally in 2 colors and more! Contact your local dealer for more information.
---

Manufactured by Marantec
Viper operators are manufactured and sold by Marantec America. Designed in Germany and assembled in the USA, Marantec America openers produce the quality and reliability you deserve.
Our Operators
[EOS]
Easy Operating System
Professionally
Installed By Experts
For
Standard
Residential Doors
[EOS]
Easy Operating System
Professionally
Installed By Experts
For
Reliabliliy & Power
on Residential Doors
[EOS]
Easy Operating System
Professionally
Installed By Experts
For
Large or Heavy
Residential Doors