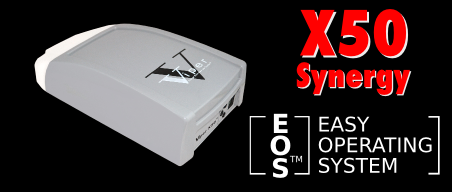 Amazingly Quiet...
The Viper X50 is a feature-rich, reliable system designed to perform. It's built to last and guaranteed to provide years of trouble-free operation. Its advanced operating system and Direct Current (DC) motor ensures an amazingly quiet operation.
Accessories

Transmitters
Two styles of digital remote control transmitters in three different configurations: 2-channel MINI, 4-channel MINI (optional), and 3-channel MICRO (optional) remotes for controlling other devices. Unique, multi-bit technology, LED control button verification.
---

Modular Multi-Function Wall Station
Provides door operation and convenience from inside the garage. Compact, and stylishly designed to fit in a standard single gang electrical box.
Features
Illuminated push-button
Security vacation/lock switch
Light control
Individual control stations can be combined into on solid panel
---

Wireless Keyless Entry System (WKES)
Convenient and easy-to-use, our wireless keyless entry systems use a 4-digit PIN and controls up to 3 garage doors.
Features
Code security
Weather resistant
Provides temporary access to authorized visitors or service personnel
Specifications & Features
Travel Rate-Main:
5.5 in/sec
Push & Pull Force:
500 Newton (1/2 HPS)*
Logic Type:
Microprocessor with Built-In Surge Suppressor
Limit Settings:
Electronic
Display:
8-LED Operation / Diagnostic System
Dimensions

(L x W x H)

:
18¼" x 8 ½" x 6&frac34"
Lighting:
Long-lasting LED lighting - Why LED?
Downloads
Viper X50 Manual: Download Here
Viper X50 Brochure: Download Here
Safety & Convenience
Meets and exceeds all UL325 requirements
Easy Operating System (EOS)
Infrared photo eye protection system
Safety reversal system
Manual emergency release in case of power failure
On-Command Door Activation (OCDA), programmable "open" intermediate position to vent the garage
Energy conservation feature
Self-diagnostic system